Derekthedog Yoga Teachers
☀️Our wonderful team of carefully selected teachers
Fran Allen

Fran owns and runs DerektheDog Yoga Studio and teaches a wide range of classes including Ashtanga Vinyasa, gentle, Tibetan and pregnancy Yoga.. In 1990 she moved to Asia where she was to spend the next thirteen years living and travelling extensively. Fran received direct one-to-one instruction in the Yogic tradition of direct oral transmission from Guru to disciple. She received teachings in this way directly from three Yoga masters. Fran's unique classes are informed and influenced by her wealth of direct knowledge and experience, by the teachings of Patanjali, Krishnamacharya and Ashtanga Vinyasa. She is also a certified British Wheel of Yoga teacher.
Saghar Nasrien Amozgar
Saghar is Persian in origin and arrived to the UK in 2000 after 8 years of study in India, completing her PhD in Psychology and her journey of discovery into yoga, meditation, and traditional ayurvedic massage. She studied at the Iyengar Institute for Yoga in Pune, and then went on to study at the Sivananda Yoga Ashram, qualifying as a Sivananda Yoga Teacher in 2004 . She has been teaching since that time, mostly general classes, but also some yoga for kids and classes for the Muslim Woman Community Centre.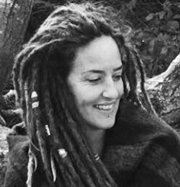 Caroline Burgess
Caroline trained as a teacher with the Devon School of Yoga and her background is in alternative therapies, crystal healing, flower essences, shamanic healing, colour therapy and mindfulness practice. She began her own journey in 2000, enjoying the process of learning and sharing. Caroline teaches Holistic Hatha yoga on Tuesday evenings at 7:30 - 9pm and integrates asana, flow, breath, mantra, mudra, pranayama and visualisation.
Cicely Chan

Cicely trained with The British Wheel of Yoga. She is a qualified Hatha Yoga Teacher, having trained at The Yoga Vidya Gurukul Ashram in Nasik, India.Cicely will teach a combination of yoga poses designed to help you stay healthy, keep your metabolism high, regulate ageing, eliminate stress, anxiety and better your mood! Her holistic approach to yoga will create daily habits that will improve the quality of your life!
Alice Chapman
Alice is a yoga therapist and yoga teacher with a personal interest in pre and post-natal yoga and also yoga for women's health. She studied and trained in India over the course of several years and has also completed post-graduate training in yoga therapy with the Devon School of Yoga. Alice has been practising Vipassana mediation as taught by S.N. Goenka for the past 14 years. She has been teaching yoga since 2008 and is a teacher trainer for the Devon School of Yoga and also teaches on the school's postgraduate therapy course.
Andrea Durant
Andrea teaches an holistic approach to yoga. She currently teaches in Exeter and for the "Life Centre" in London. Her teaching is influenced by Ashtanga Vinyasa, Swami Satyananda and more recently Buddhist Studies. Andrea teaches on The Devon School of Yoga, foundation and teacher training courses
Leah Edwards
Leah trained with the Devon School of Yoga. Born in Devon and sticking to her roots, Leah teaches Hatha and restorative yoga, creating a nurturing, safe space with emphasis on breathing to build vitality and expel tension. Each class will leave you feeling grounded and peaceful. Leah teaches Hatha yoga on Saturday mornings 9am- 10:30am.
Duncan Hulin
Duncan is the principal teacher, founder and director of The Devon School of Yoga. He is a founder member of the IYN (Independent Yoga Network) and has been practising yoga for 35 years and teaching for the past 30 years. In the early eighties he spent three consecutive winters in South India studying with the late Dr. B. P. Pillai, former director of the government recognised Yoga Therapy Foundation, Trivandrum, Kerala. Duncan brings a wealth of experience to his holistic yoga teaching, courses and retreats.
Poornam
Poornnam has been teaching yoga since 1993 after coming to recognise the huge importance of the teachings in her own life. She is a warm, sensitive and very experienced teacher with a commitment to empowering her students to find their full potential. Her approach is energetic, humorous, intuitive, direct and compassionate. She holds a safe, clear space and has a deeply felt, lived and underlying vision of yoga as a way of life. She teaches a type of yoga that is firmly based in the wider yogic tradition and adapted to suit the needs of contemporary living.
Didge Dowley
Didge is a local practitioner, student and teacher of Kundalini Yoga as taught by Yogi Bhajan. She has trained at the Sivananda Vendanta yoga centre & has successfully completed the Level 1, KRI Aquarian International Teacher Training with Martha Chester & The Amrit Nam Saravar Yoga School. She is continuing her level 2 training as an on going course of study in the science of Kundalini yoga which is direct, quick & self initiating. This ancient spiritual science enables one to still the turbulence of the mind & body that prevent us form knowing what we really are. My aim as a teacher to help you to 'locate' yourself.